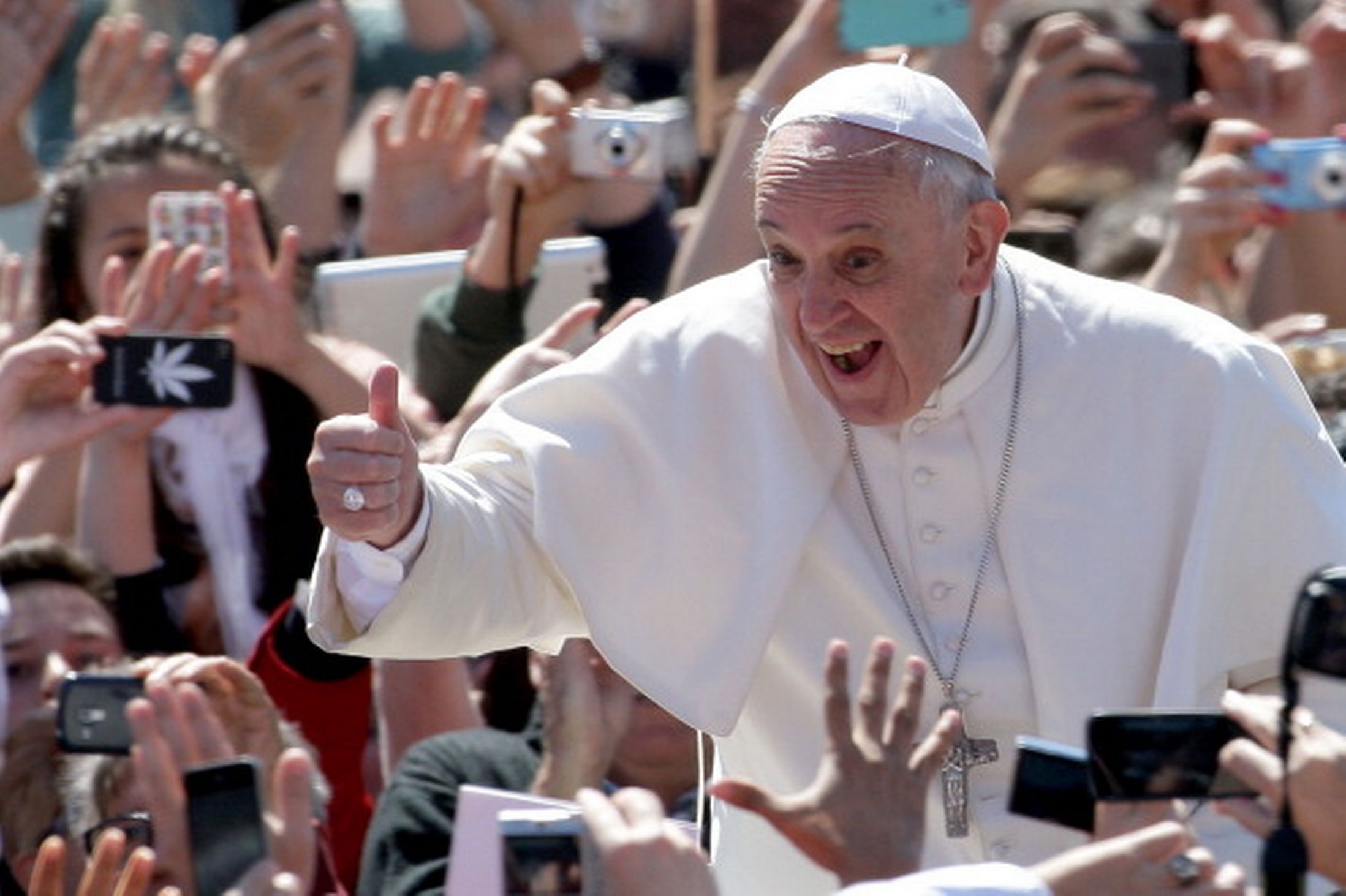 Ok so cheap rhymes behind us now.
Pope Francis is showing he has the guts to really walk his talk!
Recently announced… an audit, an external audit of the Vatican.
This is a bold and brave move by someone who is breaking down borders and making new believers.
Next on the agenda, meeting the Russian Czar of Catholicism from the Eastern Block in Cuba as a nifty way to mend this century old east and western divide.
And to get everybody over to meet in Cuba, the New Cuba… This is next to amazing!
#1 – is this somewhat new 'let us not kill each' (except with kindness) attitude of the Big C churches.
#2 – is the let's do it by staging the event somewhere hot, not just topical but tropical!
There's nothing too controversial about meeting in Cuba, except it used to be kind of 'off limits' to holy everybody in the non communist world.
It's almost like crossing over two bridges at one time?
Bringing in the East and the West together just off of coast of North America, and maybe it's a little less visa hassle for their new Eastern church comrades…
Anyhow its' all good, isn't this what should have happened many decades, or centuries before anyhow?
Sometimes it just takes the right people in the right place for the right reasons. Then add some new age faith.
Maybe we can all live together, it just takes having some good stuff to believe in.
Let's hope this is a good start and all pray for more good things to happen and make us all believers in a universe of peace in life together (without anymore fighting in the name of God) and show how caring for each other can be less stressful.
Most likely, we would find it much more satisfying (and cost a hell of a lot less costly) than our current spending on war, the human costs and recovering from the effects of war.
If people who claim to be the people of whatever God can all prove they can work together, I'm pretty sure none of their Gods would have a problem with this peace and love.
I believe it's something we shouldn't just think about…
Now is a time we should all give it a really good try 🙂
We can do it!