Recently debated in the Ontario news (and probably one or two beer halls) is the promise of $1.00 cost to consumers for beer.
Now, this all sounds good and may be fantastic but can it really be true, and if so how long would it last?
This all started with Doug Ford (newly elected) and foaming up the masses with a frothy new (after the election) promises targetted to bring a golden glow on the persona of the new Toronto Major for increasing economic values among the middle-class crowd.
This blue-collar approach might work for Labatt's Blue, or others with large production or those who want to use this opportunity for a 'loss-leader' promotion to get their brand recognized as a cheap beer alternative. But unfortunately, this idea is not going to last for long if you happen to like good beer the economics just don't work, especially for the small batch craft beer providers.
Here's the breakdown on the cost of a regular size, 355ml beer in the can.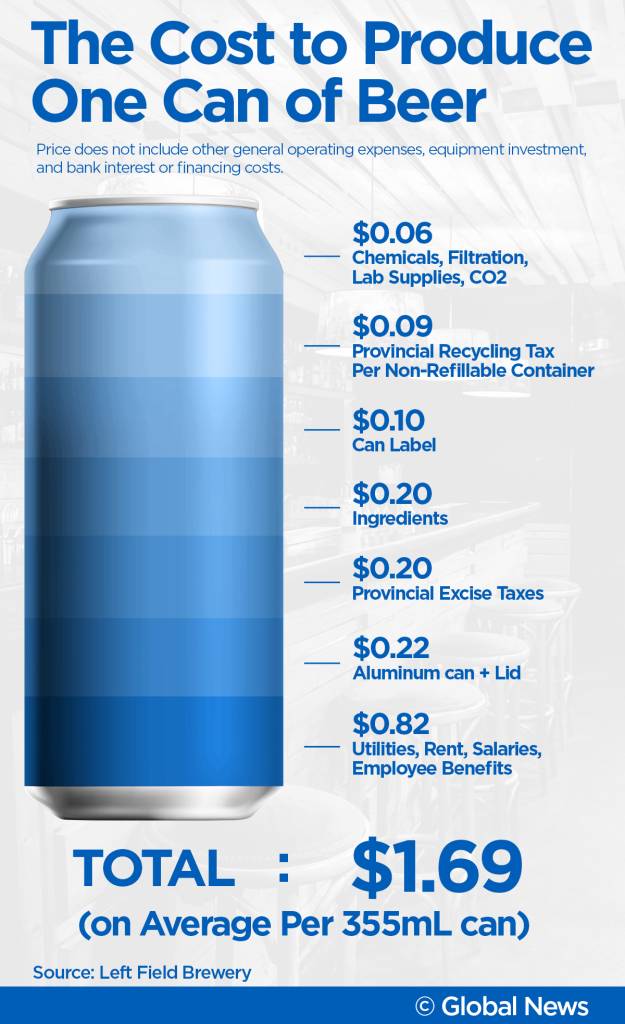 The only real way to get beer for about a dollar is if you brew it yourself! It can be done…