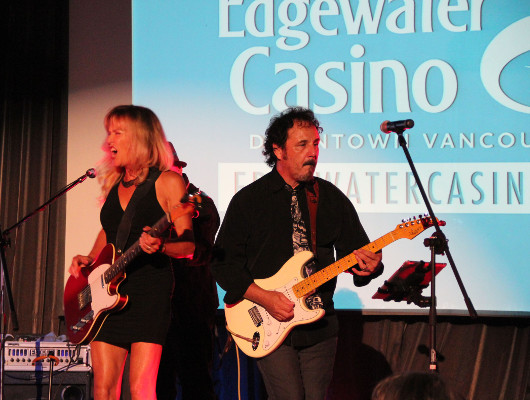 R&B Allstars had the dance floor bouncing to the blues at the Edgewater's Friday Night Concert Series.
Hosted by Robbie Montgomery, a well known local guitar player and Vancouver music promoter, the R&B Allstars show was another in a series of Friday night concerts to feature an ongoing parade of local talent, plus the chance to party and play games at the Edgewater Casino.
Montgomery, who is working as the music director to bring together talent for the Edgewater Casino, said "we're lucky to have one of the best stages for seeing live music with and excellent sound stage for actually hearing great live music in Vancouver. The owners of the Edgewater Casino are dedicated to this supporting this program which will feature themed shows and local musicians in special collaborations and once in a lifetime concert events not to be missed. We will be moving to a new location in 2017 so you've got to see and hear this room before it's gone!"
Just sitting and trying to watch the R&B Allstars was not easy… The band is stacked with some of the best session players in Vancouver, featuring a hot horn section, this 12 piece powerhouse is one tight unit. Featuring first class vocals from Joani Bye and David Steele these players are well known for ripping, zipping and adding sizzling hot riffs to some of the best classic rhythm and blues tunes on the charts. Their 90+ minute set had everyone up and grooving… and with a great space to boogie, the fun-loving blues crowd showed that everybody just wanted to dance!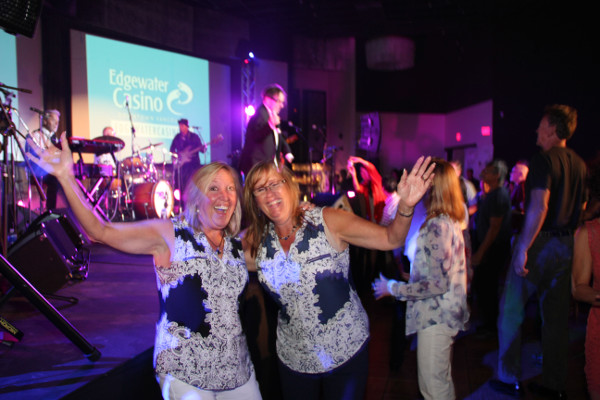 The R&B Allstars have become either a historical institution, or just a large fraternity for blues players in Vancouver. No other band of blues brothers (and sisters) have had this kind of run and are still having so much fun!
AFTER A DECADE OF RECUPERATION FROM GROOVE FATIGUE, THE BAND HAS RETURNED…
The group now includes 8 original members and 3 new additions, along with guest players… Powerful vocals include Dave Steele (new),  Joani Bye, Kirsten Nash and Al Lynch. The original rhythm section of Rick Hill (drums), Russ Marsland (guitar) Al Davidson (keys) are now joined with Billy Mendoza (bass). The original horn section of Kirsten Nash (tenor), Colin Weinmaster (trombone), John Pearson (baritone sax), Al Lynch (trumpet) have added the smoking talents of Steve Hilliam on reeds. We are looking forward to reconnecting with all the people who proclaimed to have missed us.
FORMED IN THE LATE 70'S AS A TESTAMENT TO OUR LOVE OF CLASSIC R&B
The original band, with signature white tuxedos, first opened for Long John Baldry at Ohara's. At this gig, the band was seen by Harry Brandolini of No.5 Orange, and he had an idea that the Allstars and the "5" would be great weekend fit. Harry hired us, and the line-ups began  as did the curiosity. We were featured on the local news, radio and TV shows. Many write ups by people such as Tom Harrison only helped our popularity. We soon became a fixture on the local Vancouver night-life scene, and also opened for touring acts that came to Vancouver such as War, James Brown, Paul Butterfield, and Chuck Berry. Many Jazz and Blues festivals followed. We were a fixture on Whistler long weekend holidays at Buffalo Bills.  Allstar recordings include Choo Choo Boogie, Ain't That A lot Of Love, Crazy Mama, Satisfaction, and an original, You've Got To Make Up Your Mind. With great support from local radio, the band created a following that endured for well over 20 years. More than 30 members have come and gone, including some of the best Vancouver talent. We have relaunched the Allstars for the same reason as we did in 1979.  Because we love it!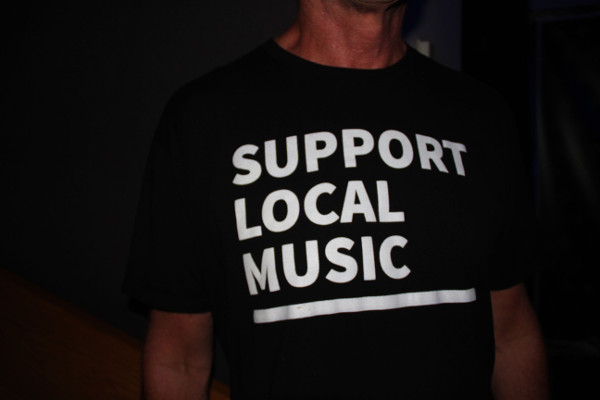 Don't miss the R&B Allstars next show for your chance to FUNK iT UP and dance into history with Vancouver blues music industry icons 🙂
This concert series will continue with the next show on September 16th
Get more info at the Edgewater Casino