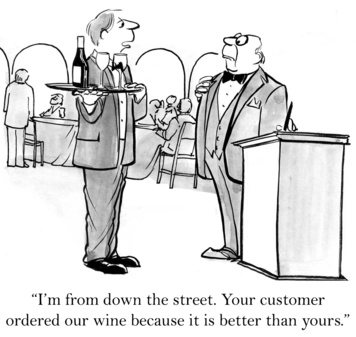 TYPE SIX: Cherry Pickers
Well versed in all grocery flyers, rewards club points programs and loyalty clubs, these birds like a big score. Even if it's more rotting fruit, toilet paper and lentils?
These birds have incredible stories of how they only paid $10 for a big bag of fresh fish that cost $100.
Then you never see them again?
Spendit.com Urge-2-Splurge Score 25% ♦♦◊◊◊◊◊