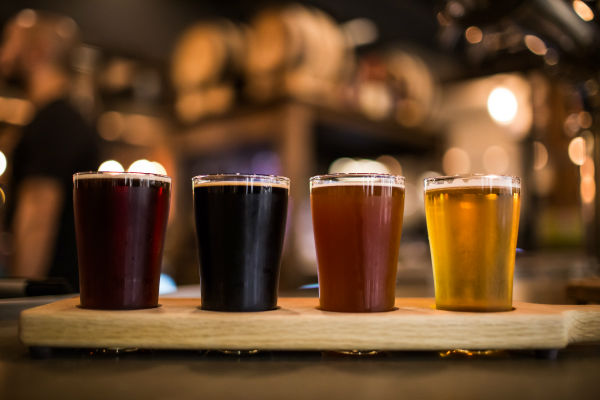 Getting to the top of the rock, you realize your thirsty journey to beer heaven is getting closer. And the FREE parking is good! (Really, this is one of the last places)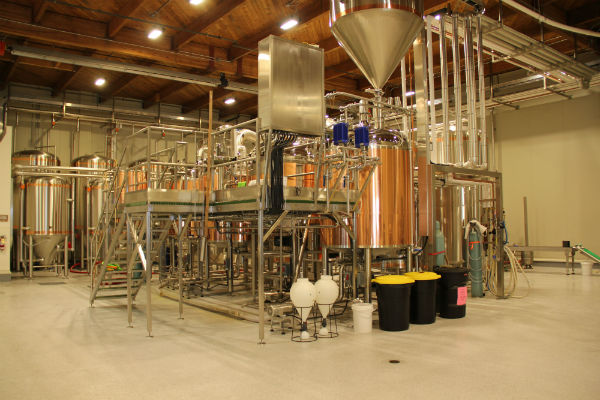 You'll discover their source of heavenly nectar in plain view, from a 'viewing lounge' with full bar service!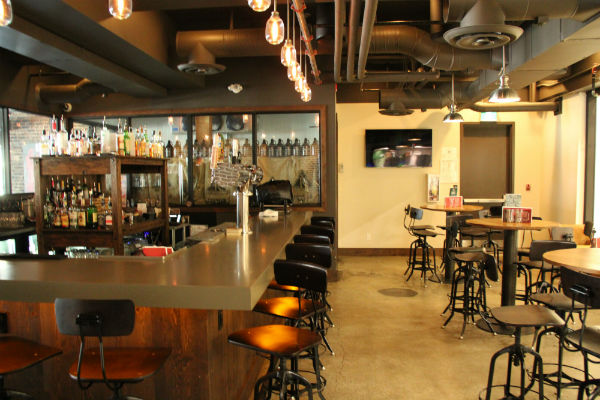 It won't be easy counting the splendors of Big Rock Urban (BRU) and all things beer and beyond!
Ok, so now we will 'Suck it Up' in an attempt to 'Stay Calm & Carry On' in trying to tabulate some of the wonderful ways (you'll have to see it to believe it yourself) in which BRU restaurant aromas and sheer Big Rock Beer grandeur brings awe to all. This menu manifests into crispy, crunchy and high-topped mountain peaks of taste and beer vistas that cross-over the old boundaries of past palates into BRU food and beer that can be enjoyed here and by nations everywhere.
Hope that wasn't being too much of a happy hopster; it's really just trying to hold back and modestly under-state the flavour-powered intensity of the BRU kitchen's awesome creativity.
Plus, on top of it all; BRU people are friendly guides ensuring dining experiences in this Urban Eatery Do Go Over the Top. They make epicurean memories well worth repeating, so you'll find no reasons to not be coming back to the BRU local restaurant for breakfast, lunch & diner over and over again!
1) The BRU Food.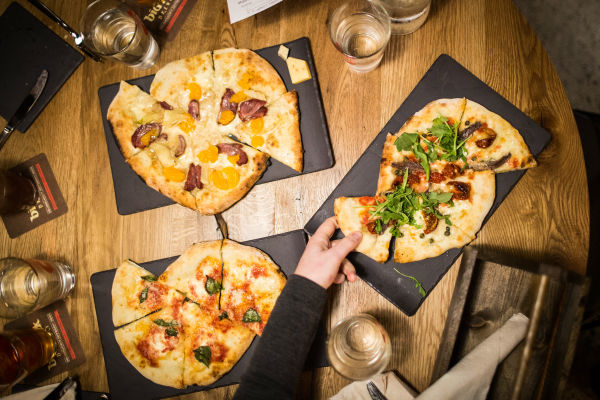 Yes! Another awesome BRU taste sensory over-load flash-back food memory just savoured again.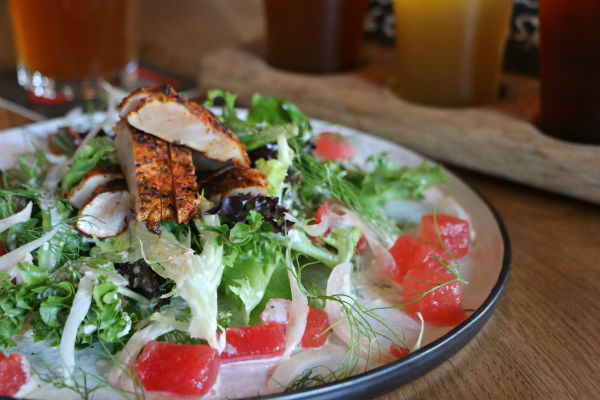 BRU Eatery = Code for Really Good Restaurant. Super crafty menu & cool beer ideas, and more!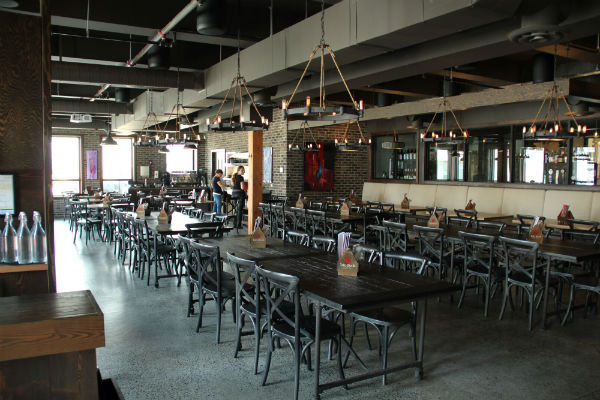 2) BRU is Super-Hero serious about quality control, high standards and beer science too!
Here's their Beer Lab at BRU: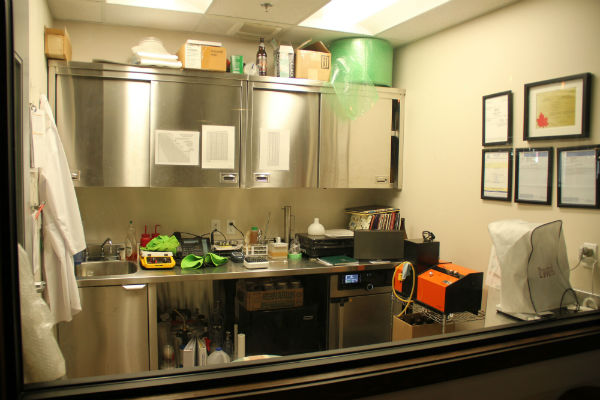 This is seriously good stuff. Great beer and cold products to go from Canada's largest craft brewery!
3) Buy Growlers (today's freshest beer) in a refillable bottle, or shop retail for cans and bottled beers.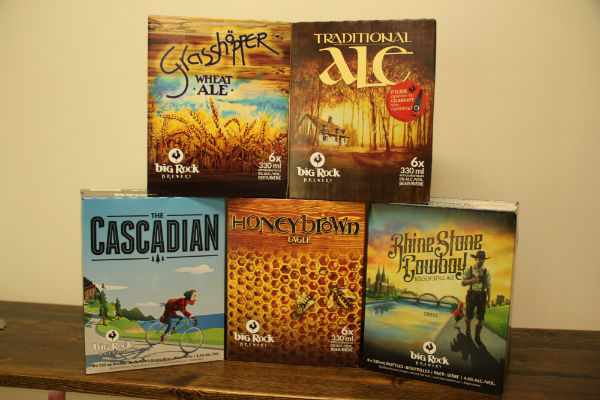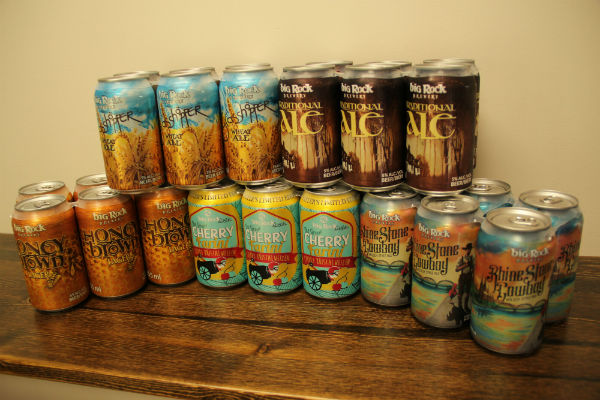 Now you might be wondering how you can become an ultra super-fan on the BRU team?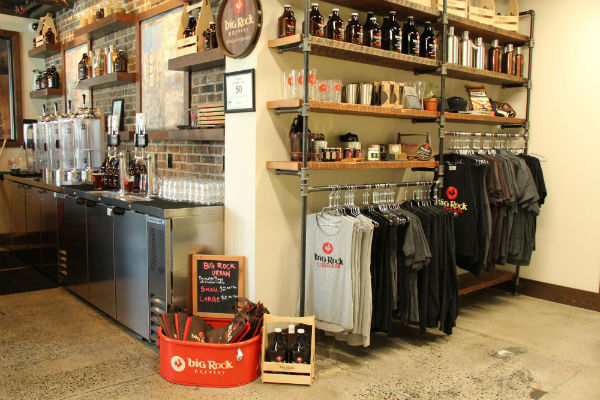 No Problemo, My Dear Spendito!
You'll be impressed with the many gifts and personal care items up-cycled from some of the byproducts created in the brewing process that can do magic, like become Beer Soap, Beer Jellies (maybe combined, or not?) and more.
As well, you'll find many high quality clothing and merchandise items to wear your Big Rock pride on your Sleeve (so to speak) in both your heart of beer hearts and on your high fashion svelte Big Rock Urban beer body.
Lastly and forever more, go green and adopt a Growler!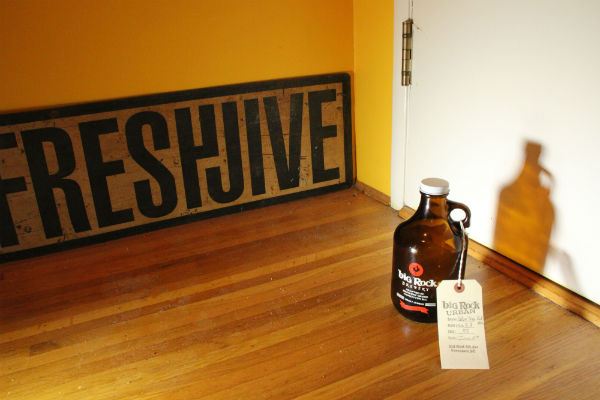 You'll be impressed at how a Big Rock Growler can perform the trick of treating you, your taste buds and your friends and family to Big Rock beer heaven, while showing your green love for our environment.
Here's how it works in the not-so-secret urban life experience of a BIG Rock Growler User:
Fill, Empty, Rinse, Refill & then Repeat (to infinity & Beyond?). Life is better with a full growler! 
As they say, it's always good to fill-up the things in life that you empty. Are you experienced? Always leave more for others to enjoy!
Big Rock Urban Eatery, Brewery and Retail Store
310 West 4th Avenue
Vancouver, BC V5Y 1G9
For more info: bigrockurban.com