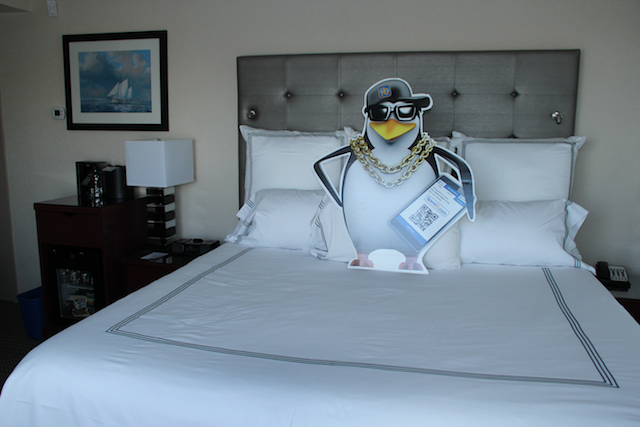 Perry Goldman is #1 on the list of the world's richest birds.
Recently up from down under, we had the pleasure to meet Perry Goldman, (famous entrepreneur and Zillionaire resident of Antarctica) who was enjoying a plate of fresh fish at the Dockside Restaurant.
"We're here for a working holiday to find the best local clubs, restaurants and hotspots and introduce Vancouverites to the Spendit.com 'Click & Collect' way of buying online and picking up the purchased goods at local retail stores. It's been popular in Antarctica for years and we want to introduce it here."
Perry is acting as spokes-guin for the Flock which recently arrived in Vancouver, stated, "I'm here with this flock of my fabulous finned friends to frolic, fraternize and have fun with folks in your fantastic city."
The flock has feathered a new nest in the inner harbour of False Creek in the fold of the west wing at the  Granville Island Hotel in Vancouver. The flock plan on residing on Granville Island for the rest of 2015.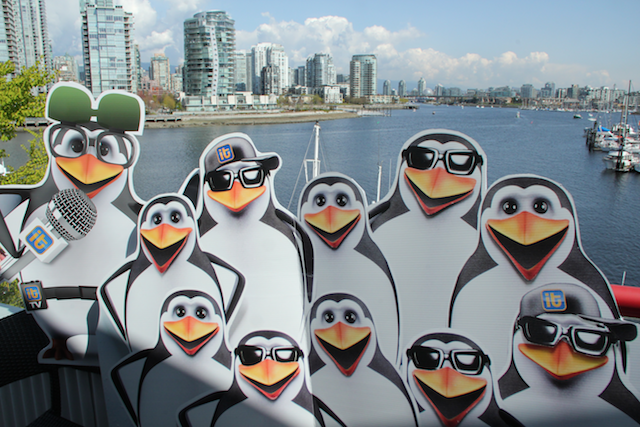 Working as Brand Ambassadors for Spendit.com you'll see these polite and friendly Penguino and Penguina Spenditos (yes, we know it's hard to tell the difference  between the males and females) popping up in store windows and visiting better pubs, restaurants, retail stores and clubs around town.
Do not fear these foreign birds… Feel safe and secure, knowing that these black and white beauties will be working to provide everybirdy and us locals with News, Deals and Local Rewards from Spendit.com!
There is no risk… only rewards from Spendit.com. So Join Free Now to Enjoy Better Living in BC!