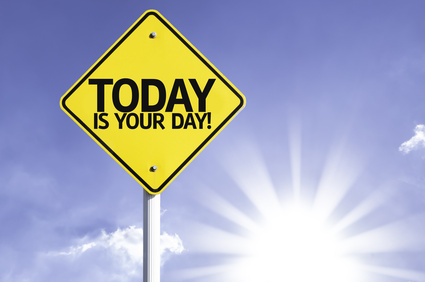 Don't Delay – Have More Fun Today!
Sometimes the turn of century puts a weird spin on life and culture.
When you have a change of Millennium things go wacky… Obviously!
Just look at how we all started the 21st Century.
First the "Dot-com Bomb," next the Y2K Scare, then 9-11 and terrorist on our home turf. Yuck!
What ever you want to say; it was better in the past, it's going to get better next year? Who knows.
Your only chance for happiness and success is to commit to making happen everyday, starting today.
Remember the past is history, the future is a mystery and every day is a gift… That's why it's called the present!
Enjoy Your Day Today 🙂