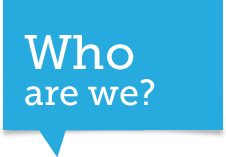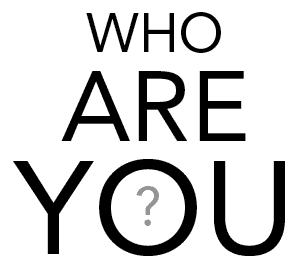 What is

IT

all about anyway?

Good Question!
IT is all about YOU!
You become IT and hopefully IT all becomes YOU!
Remember when you played tag as a kid… remember being IT?
IT was powerful, but nobody really wanted to be IT all the time.
You are IT now because, IT all begins and ends with you. For better or worse, IT is what IT is! And in your case, you're IT!
We are here to: Help you find IT, achieve and share the Pursuit of Happiness!
IT is your Time, your LIFE and your MONEY! We publish a mobile guide to connect you with the people, places and things which have "IT FACTORS" for YOU.
Maybe IT will be unique to you, and only you will find IT exciting and maybe IT was meant only to engage you? Hopefully we can help you find IT!
In order for us to assist YOU in getting this "Full Life – Real Meal Deal" experience we have created this mobile shopping and lifestyle guide…
We give you Spendit.com – Your Ticket to Better Living!
Spendit.com offers you a safe and convenient way to buy (Click & Collect) retail products using your mobile phone, tablet or desktop computer, take your ticket and redeem the tickets for goods and services.
WHY should I use Spendit.com?  You will be able to privately browse and redeem new product news, deals and rewards which will save you time and money!
You will become empowered to pounce on your local life, be active, alive and take action with renewed vigor about your passions fueled by Spendit.com lifestyle news, products, Deals, Rewards & More!
As you discover and unlock good to great values with Merchant Deals and Rewards in your local community. At the same time we will introduce you to new global lifestyle ideas, customs, information and events!
SO WHAT is Spendit.com, Really?  Spendit.com is a Mobile/Internet Shopping and Lifestyle Guide with a Secure Ticket System to Deliver Deals and Rewards to both local and global consumers
ScoreCodes and DEAL Tickets allow you to connect privately with your choice of favorite local retail merchants to review the new product news, receive deals, and get the rewards you want anonymously.
IT All Sounds Good… HOW MUCH DOES MY Membership Cost? 
IT is Free for All… Enjoy Shopping & Go Local!

Spendit.com is a secure and private way for consumers to receive and interact anonymously with local and global merchants.
At Spendit.com we provide editorial, content marketing and videos in Lifestyle Guides with a Mobile Internet Directory offering Deals, Rewards & More!
ScoreCodes and Deal Tickets offer Retail, Online and eCommerce discounts, incentives and invitations with pre-paid ticketing and advance sales options.
The Spendit.com platform offers both online and retail merchants the ability to send deals, discounts and invitations using both new and traditional media to customers local, or global.
Our technology platform supports private and secure ticket and monetary transfers between two parties online (Click & Collect) redemption/fulfillment at local retail stores.
For more information about Spendit.com Mobile Marketing and our Customer Engagement Systems please visit our Merchant Services.