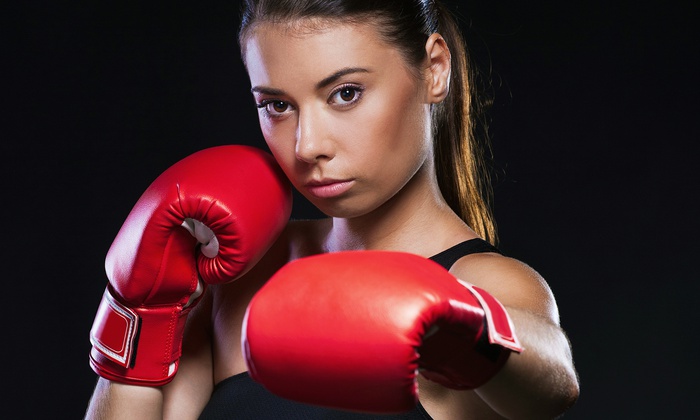 When you approach the chain link fence at Sugerrays on West 3rd near Burrard, you think this place is not what you would expect in an upscale Kitsilano neighbourhood.
You walk in the door and the first thing that hits your senses is the smell… it's sweet! That's right sweet, not sweat! It's something rose-like coming from aromatic candles – another contradiction… And on top of the sweet smell, this place is kept spotless clean featuring the shiny gleam of all new equipment. It feels exciting just being in this gym! There are pictures of famous fighters and their managers covering the walls and if you are really lucky you might even meet 'Dempsey' the French Bulldog of the owners Bob McAdam and Catherine Woods.
Sugerrays seems almost more of a social club than a boxing gym capable of producing some of the 'killer' talent that the gym is both revered and feared for. There is not doubt, this is  a nice group of  people who are serious about boxing (no MMA, or Boxercise BS here) to win and BE FIRST! That's their Slogan.
This not to say that Sugerrays isn't a great place to go lose weight, get strong and get out of your comfort zone by pushing yourself to get your body into top condition with top notch trainers. This gym is not all about hard nosed guys with cauliflower ears and tattoos… It's about clean living, hard work and learning the discipline it takes to never give up, keep working harder and building a bigger stronger heart and more stamina.
Another example of going to Sugerrays and seeing a contradiction happened just the other day, it showed this softer side of the gym and it was not at all what I expected. This was about 10am on Tuesday, the same day as the Teachers Strike. Believe it or not there was a 10 year old kid getting some coaching from Joe, (a teacher, who had the day off but was helping out at the Gym in his spare time). Joe is one of these big muscled guys adorned with tribal type tattoos who is also a very nice person. I had a great talk with Joe and "the kid" in the ring about self defense and protecting others. It was cool to see the confidence of this kid, in the ring with the big gloves-on going a few 'serious' practice rounds with Joe as is sparring partner.
One of the greatest assets of the gym besides all the good gear, training advice and encouragement is the owner. I hope Bob McAdam doesn't mind being called a legend, because he is legendary! Bob has trained many high profile fighters from all over the world and has decided to call Vancouver his hometown. We are all lucky to have him here in our city. This is not just for his talent as a coach and trainer but for his spirit and personality. Bob is a very warm and honest person, outside of the ring! If you ask for his opinion – be ready!
If you ever heard the expression, "Bob's your Uncle!" this guy makes it feel true. When you meet Bob you feel like you've known each other forever.
One last thing about Sugerrays, when I asked Bob about why he chose that name he told me the following. Because he wanted the spirit of his gym to symbolize an honest, clean and admirable boxing champion. For Bob, that ideal person in the boxing world wasn't the biggest, toughest or meanest… It was the fighter with the biggest heart, Sugar Ray Leonard.
If you want to learn how to box, or lose weight and get into shape while learning boxing as a good self defense, or maybe you just want to grow a bigger heart > Bob McAdam is your man and Sugarrays should be your gym!