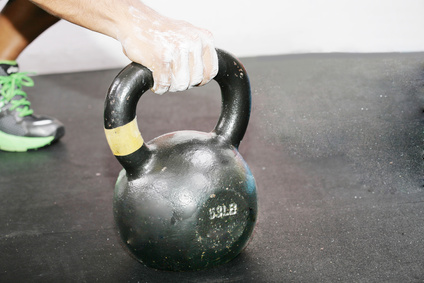 Workouts can get boring from time to time but these ideas on how to switch things up missed the mark this year.
It's not a bad idea to switch up your workout routine every now and then to challenge your muscles and stay motivated. But in the quest for new ways to do old exercises, some trends might be a tad questionable.
Backwards Running
Sure, running can get monotonous, but is running backwards the answer? There's a reason why people are doing it: According to a study by the U.S. National Library of Medicine National Institutes of Health, running backwards uses 30 per cent more energy than moving forward at the same speed. And, supposedly, it's easier on your knees. But let's face it; running backwards is an accident waiting to happen since — if it's not obvious — you can't see where you're going. Not to mention it looks ridiculous.
Boutique/Hybrid Yoga
If you're into yoga, there are a variety of styles to suit your personality, from ashtanga to moksha to yin. But now, you can mix those warrior poses with… hula-hoops, trampolines and martial-arts kicks. Or do yoga on a paddleboard, to disco music or even with your dog (doga). But yoga isn't about total body sculpting or getting a cardio workout — it's about quieting your mind. And it's hard to quiet your mind while doing disco moves in tree posture.
Extreme HIIT… for average Joes
High-intensity interval training (or HIIT) has many benefits: Bursts of vigorous exercise (think squats and burpees) followed by brief rest periods can burn calories — fast. That's why we've seen the rise of workouts like CrossFit, and the Insanity and P90X DVD series.
But along with the increase in popularity of these types of workouts has come an increase in injury, from slipped disks to torn rotator cuffs. According to a recent study published by The  Journal of Strength and Conditioning Research, 16 per cent of CrossFit participants quit the program due to overuse or injury. At least it's good news for orthopedic surgeons.
Themed Runs (that involve barbed wire)
Working out should be fun, and hey, who wouldn't be motivated to run faster when being chased by zombies? While themed workouts from Tough Mudder to color runs (running through clouds of colored cornstarch) can be motivating or push you to challenge your endurance, any athletic endeavor that involves wading through ice water under barbed wire or being zapped by live wires is questionable. Perhaps next we'll start seeing live wires attached to treadmills so you'll get zapped if you're not running fast enough.
Hot Weightlifting
Traditional weightlifting remains one of the best ways to build muscle. But one of the latest fads takes weightlifting to a new level — pumping iron in the heat. The concept behind Bikram yoga (where the temperature in the room is cranked to 40.6 C with a humidity of 40 per cent) is now being applied to everything from barre to spinning and weightlifting classes. There is nothing wrong with weightlifting. But weightlifting in the heat doesn't make sense.
According to a recent study by the American Council on Exercise, turning up the heat doesn't actually burn extra calories. You just think you are, all the while risking dehydration and even heat stroke. If you like the heat best to stick to Bikram (military style yoga) or one of the other kinder more gentler yoga studios 😉