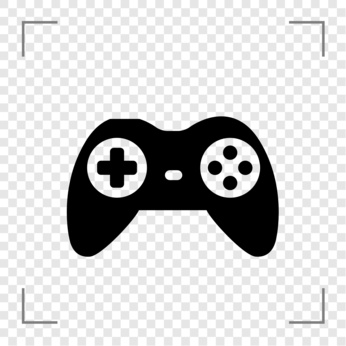 Gaming is big business these days. And gaming is not just in the game business, its' getting into everybody's business with Gamification and other game related concepts that are now used in business and consumer marketing. Then there's the lotteries, etc.
The history of games dates to the ancient past. Games are an integral part of all societies. Like work and relationships, they are an expression of some basic part of the human nature. Games are formalized expressions of play which allow people to go beyond immediate imagination and direct physical activity.
Games capture the ideas and behaviors of people at one period of time and carry that through time to their descendants. Games like liubo, xiangqi, and go illustrate the thinking of the military leaders who employed them centuries ago.
When archaeologists excavate an ancient society they find artifacts related to living, working, family and social activities, games often become an archival record of how individuals and groups played in earlier times.
Typical Games from the past include a longer list than shown below. Anyway here's a list of some of the biggest hits in gaming to date:
1 Dice games
2 Tile games
3 Board games
4 Dart games
5 Card games
6 Table games
7 Electronic games
That's where the list ends and the changes in the game business went ballistic and literally out-of-this-world with new experiences never presented in this new multi-media electronic form. Pong! What a break-through, I remember everyone running to the lunchroom in a department store I worked at just to get a turn on the Pong table before our break was over. Now looking back on Pong is a laugh!
In total I'm talking about 25 years of electronic / video / console / handheld / internet and now mobile gaming. If you look at that it's an average of every five years another new or added gaming platform is introduced and totally 'changes the game' for everybody.
In 2013 there was  International Conference on the History of Games which is the first event dedicated in its entirety to the ongoing research on the history of games in all its shapes. It brings together many researchers working in such disciplines as media archeology, preservation, museology and the formatting of history, as well as industry professionals. The development of games in the digital era represents the main object of inquiry, but historical research on all ludic manifestations will also be presented. For More Info here 

Various universities around the world have created courses on the cultural aspects of video games. This is a great development that highlights the importance of the phenomenon in contemporary culture. Compare this with cinema for instance; it took over 60 years for film studies to become widespread in academia, and the emergence of filmmakers and scholars who wanted to study the expressive potential of their medium and its history.
Not too often do you hear about great pinball games anymore, that's too bad, I think pinball brought body-language into gaming and was great way to wait for a pool table to open up. Now you rarely see pool halls or pinball arcades, most are probably in the mini-mansions of those well-off. Hopefully they find enough time to play these museum pieces and have fun!
Gaming has totally changed our culture ever since it was 'invented,' whenever that was? The history of recent gaming and game platform development is well document and also available on visual timelines that really show how quickly it all started to change with the computer and 'video' games. The following link will give you access to the Google Image page with History of Games Timeline