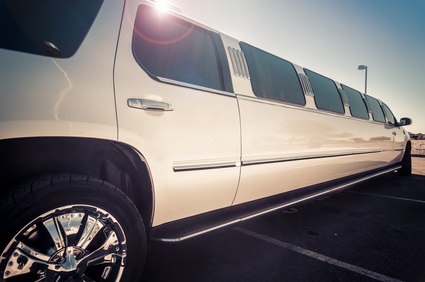 A celebrity is a person, who has a prominent profile in day-to-day media and because of this commands some degree of public fascination and influence.
A celebrity is usually expected to be wealthy (commonly denoted as a person with fame and fortune), implied with great popular appeal, prominence in a particular field, and is easily recognized by the general public.
Peaks in various careers within the fields of entertainment and sports are commonly associated with celebrity status. These fields have produced prominent figures within these two industries.

While people may gain celebrity status as a result of a successful career in a particular field (primarily in the areas pertaining towards entertainment and sports), in other cases, people become celebrities due to media attention for their extravagant lifestyle or wealth (as in the case of a socialite); for their connection to a famous person (as in the case of a relative of a famous person); or even for their misdeeds (as in the case of a well-known criminal). Celebrities may be known around the world (e.g., pop stars and film actors), within a specific country (e.g., a top Australian rugby player); or within a region (e.g., a local television news anchor).
People may become celebrities in a wide range of ways; from their professions, following appearances in the media, committing a mass murder, or even by complete accident. The term "instant celebrity" describes someone who becomes a celebrity in a very short period of time. Someone who achieves a small amount of transient fame (through, say, hype or mass media) may become labeled a "B-grade celebrity". Often, the generalization extends to someone who falls short of mainstream or persistent fame but who seeks to extend or exploit it.
Celebrities often have fame comparable to royalty. As a result, there is a strong public curiosity about their private affairs. The release of Kim Kardashian's sex tape with rapper Ray J in 2007 brought her to a new level of fame, leading to magazine covers, book deals, and reality TV series.

Celebrities may be resented for their accolades, and the public may have a love/hate relationship with celebrities. Due to the high visibility of celebrities' private lives, their successes and shortcomings are often made very public. Celebrities are alternately portrayed as glowing examples of perfection, when they garner awards, or as decadent or immoral if they become associated with a scandal. When seen in a positive light, celebrities are frequently portrayed as possessing skills and abilities beyond average people; for example, celebrity actors are routinely celebrated for acquiring new skills necessary for filming a role within a very brief time, and to a level that amazes the professionals who train them. Similarly, some celebrities with very little formal education can sometimes be portrayed as experts on complicated issues. Some celebrities have been very vocal with their political views. For example, Matt Damon expressed his displeasure with 2008 US vice presidential nominee Sarah Palin, as well as with the 2011 United States debt-ceiling crisis.

Famous for being famous
Famous for being famous, in popular culture terminology, refers to someone who attains celebrity status for no particular identifiable reason, or who achieves fame through association with a celebrity. The term is a pejorative, suggesting that the individual has no particular talents or abilities. Even when their fame arises from a particular talent or action on their part, the term will sometimes still apply if their fame is perceived as disproportionate to what they earned through their own talent or work.
Families
Another example of celebrity is a family that has notable ancestors or is known for its wealth. In some cases, a well-known family is associated with a particular field. For example, the Kennedy family is associated with US politics; The House of Windsorwith royalty; The Osbournes, The Jacksons, Chaplin, and Barrymore families with entertainment. Other well-known families include the Hilton family, the Bush family, and the Kardashian family.
Andy Warhol famously coined the phrase "15 minutes of fame" in reference to a short-lived publicity. Certain "15 minutes of fame" celebrities can be average people seen with an A-list celebrity, who are sometimes noticed on entertainment news channels such as E! News. These persons are ordinary people becoming celebrities, often based on the ridiculous things they do. "In fact, many reality show contestants fall into this category: the only thing that qualifies them to be on TV is that they're real."