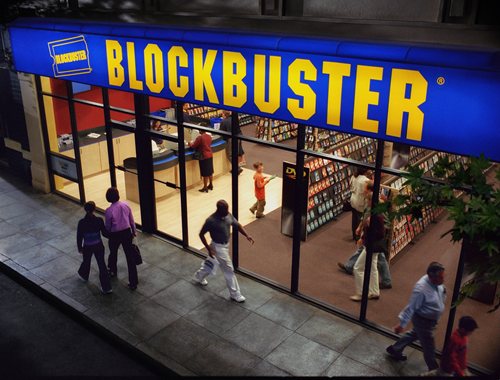 For many people the closing of Blockbuster's video stores in north america was decision made a long time ago in a galaxy far away. Do you even still remember video, we are talking about magnetic tape rolling inside a bulky plastic cartridge (think 8-track) before lasers changed the world of rolling tape across the analog machine readers of past technology, Blockbuster was the evil empire that replaced all those nice neighbourhood 'Ma and Pa' video stores. Now in the end it's the small stores outliving the corporate giant. It has been a tough battle for all those of you who remember the days of old media; records, tapes, books, magazines, even TV was in the analog (non digital) format before the Internet and the New Media invaded our lifestyles.
Even so, there was one last special moment to commemorate: the final movie rental at a Blockbuster store was a moment in history. And that movie was (drumroll, please)…"This is the End," a 2013 comedy about the apocalypse. It was the perfect kiss-off to a voyage that began with the first store opening in 1985.
The final rental at the once-ubiquitous video rental chain took place in Hawaii at 11 p.m. local time November 9. The moment was captured in a photograph for posterity, though posterity probably won't spend a lot of time looking at it.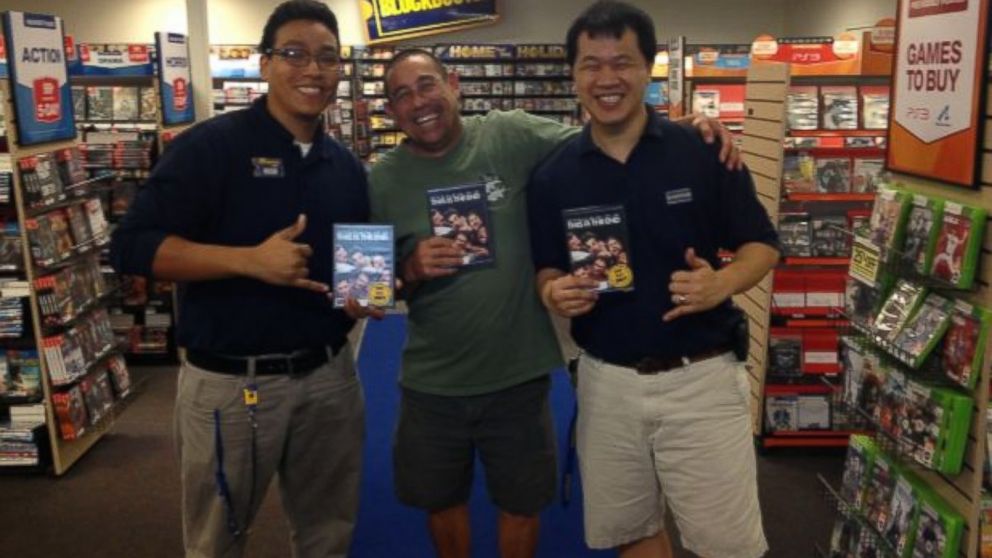 Blockbuster tweeted the photo showing a couple of blue-shirted store employees giving the "hang-loose" sign while the beaming customer holds up his copy of the DVD. Everybody just looks so darn happy.
Seth Rogen, one of the stars of "This is the End," supplied his own tweet about the rental, reminiscing about his local Blockbuster.
In an earlier tweet, Rogen described the final rental as "this is nuts and sad." He can count himself among a select group of people who will actually miss the deflated video giant.
So far, there has been no confirmation of whether the "This is the End" rental has been returned or if late fees will apply.