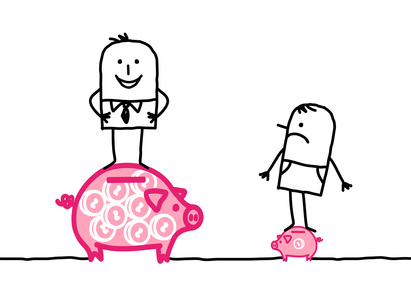 Coming up is one very powerful video with information that is somewhat true… This marriage of quick statistics presented with slick motion graphics is really only from one viewpoint. It is not fair to view this video without some consideration to the political motivations that are a driving force behind the agenda of this message.
[youtube url="http://www.youtube.com/watch?v=QPKKQnijnsM" autoplay="yes"]
To get some balance and not be totally upset with the quick statistics presented above, please watch the second part of this story which will shed light on the complications of delivering statistics of this nature. Over generations of time things do change to the point of where it's hard to compare apples to apples over the decades. This is in part to the change happening to us and around us, but also our thinking is not static and we're constantly changing our perspectives not just over decades, now can happen over days!
What Wasn't Said in "Wealth Inequality In America"