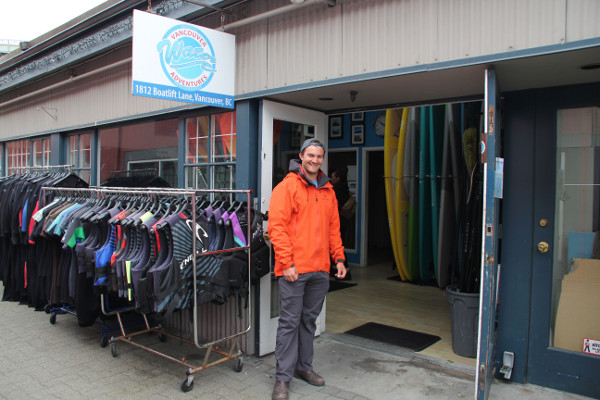 Want to show off and impress visitors and/or friends with a magical Vancouver adventure?
I don't know about you, but for me just being on Granville Island has a magical feeling…
Next, take a stroll down Boatlift lane and that's where you'll find the home base for Vancouver Water Adventures.
This where you can check in and get suited up for a variety of adventures. From Jet skis, kayaks and canoes – that you can navigate on your own, right up to the guided tours in high speed Zodiac boats, you'll find many choices to keep you coming back and wanting to try new adventures on the water.
Our tour today is the three hour cruise to Granite Falls – A bargain at under $90 per person!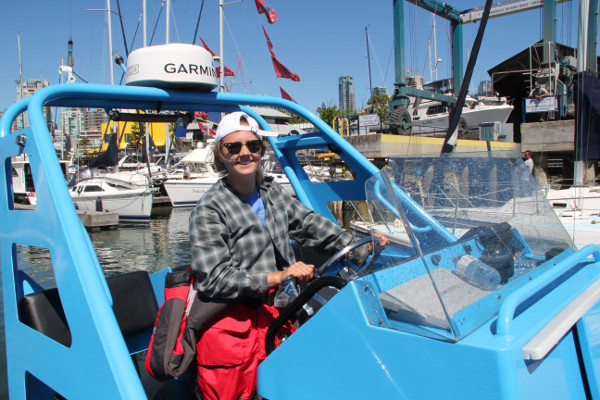 Our guide, Faith was lot's of fun and very well informed on all the local history and points of interest.
All the Zodiac tours start and end at Granville Island. All the gear you need for the tour is supplied when you check in.
The highlights of the tour include; Siwash Rock sight-seeing and story telling off shore at Stanley Park, going under the Lion's Gate Bridge, spotting the Lions Mountain Peaks, then seeing the action as your Zodiac goes zipping by the coal, sulphur and container docks of Vancouver's inner harbour – the fourth largest port in the world.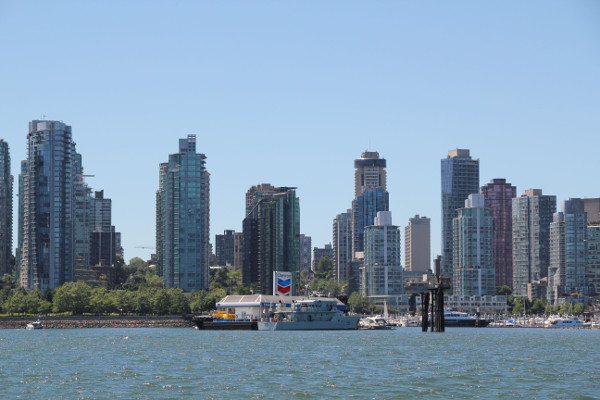 This part of the tour is more exciting than you may think! You'll get right into seeing a world class port in action, with big fishing boats at fuel docks, tugboats and sea going freighters coming and going. The highlight of the harbour for me was watching the seaplanes taxi off the water soaring up and over the Vancouver city skyline all while we bobbed up and down, smelling the sea and experiencing spectacular new views of the city from the water.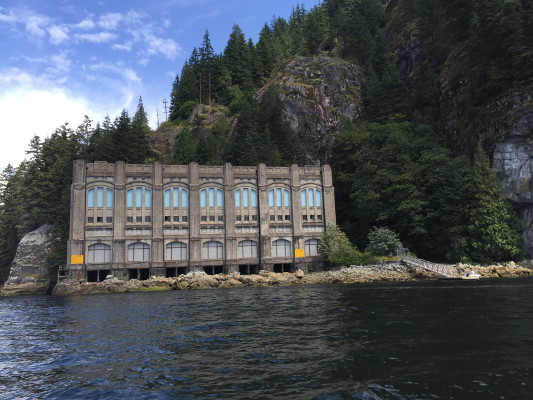 Once you clear the Iron Worker's Memorial Bridge and the CN Rail bridge, the tour takes a turn up Indian Arm.  Starting with an old power station in Deep Cove, the Indian Arm inlet is about a 30 km cruise up to Granite Falls beside some of the most beautiful coastlines in British Columbia.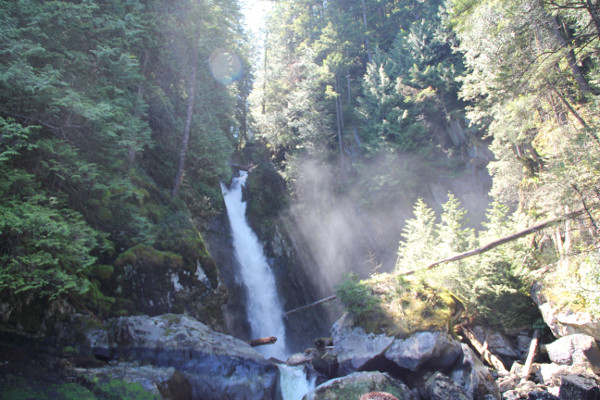 This ancient fjord will have feed your outdoor soul with the wonder of beautiful snow capped mountains that rise so quickly from the sea to sky, you are left with a look awe from the jaw-dropping natural sea and landscapes.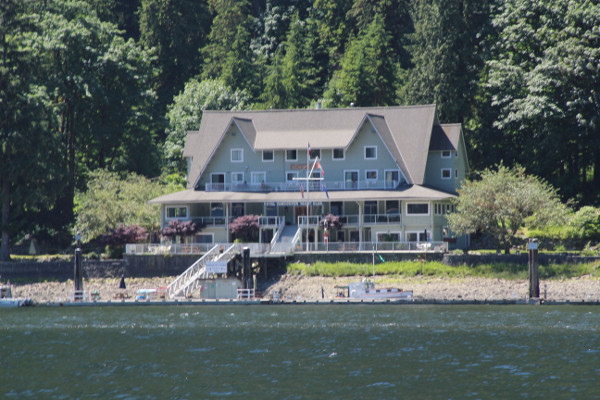 The Wig-Wam Inn another story highlight of the tour. This historic lodge (now a private yacht club out station) has an infamous past with colourful past dating back to before the first world war. Many celebrities (including Al Capone) have had a chance to stay for legal and illegal activities while enjoying the break-taking views of natural water falls and marine life of this secluded get-away.
Next is a quick trip back down the Indian Arm, under the four bridges and back to Granville Island.
It all ends with some sea spray, smiles and happy memories of supernatural British Columbia.
Check it out on Youtube, here's a one minute video of what you can expect on the Granite Falls Tour!
Next is thinking about options for more adventures and new ways to check out more fun on the water…