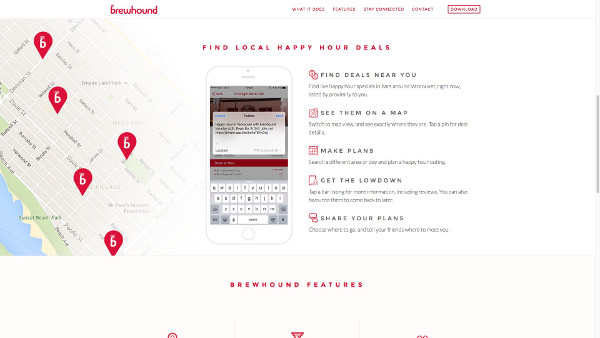 Want to sniff out good watering holes and get the 'Lowdown' on the best drink deals?
How about making plans to run with the pack and connect with your friends to howl down your procurement plans for lapping up Happy Hour libations?
Here's a powerful tool for enabling pub crawling, lounge tours and finding mobile coordinates for good brews, wines, spirits and more!
Now you can harness mobile control during Happy Hours in Metro Vancouver.
See all the happiest places with the Happy Hour specials using the Brewhound.ca App
This is one dog that will help keep you on the trails of all the right places at all the right times…
Release your thirsty Brewhounds App and enjoy hunting for more happiness at Happy Hour!