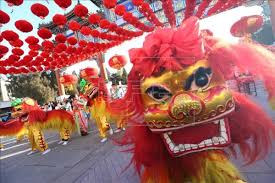 2016, Year of the Monkey?
This year started off with some ominous predictions from the Chinese zodiac.
How good or bad could it be?
2016 is a "Bing Shen" year (Fire Monkey Year) which is dubbed as a "Red Monkey" year.
It is predicted to be a year of "turbulent happenings."
This not apparently going to be a good year for the "water" industry.
Therefore, don't take a boat, if you need to travel, try not to fly long distance (stay on your continent)?
The general prognosis predicts this to be a year of surprises, happening mainly in three categories;
Natural disasters
Financial disasters
Explosions.
Seems like kind of general info in what's being provided and doesn't sound much different than other fears from previous years… Except this year it's a Red Monkey?
I must admit to you, so far in 2016 the way the world is going this Red Monkey thing is getting more creepy as the year progresses…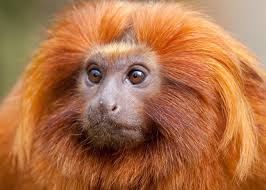 This combination of "Bing and Shen" will also make the Monkey year a year where people can be quite sad, unhappy for no reason, rigid in thinking and arrogant. (nice?)
"Explosions" is the keyword for this year, while "infectious diseases" was the keyword for 2015 as opposed to "emotions" in 2014. (Things really are getting better, right?)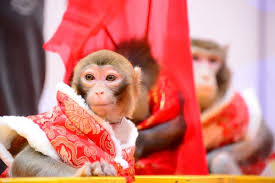 The Monkey is witty and intelligent animal and therefore is a very good problem solver person.
The Monkey year can make people stressful and frustrated.
The fire in the year could make people more hot tempered, proud and angry. (You don't say…)
Though these Red Monkey years might be playful at times, there is also however a serious side to them when it comes to work.
The Monkey is the 9th animal of the 12 animal signs in the Chinese zodiac.
Since the Monkey is a witty animal, this means that we are all going to need to be witty and a little seriousness to help guide us through this whole year.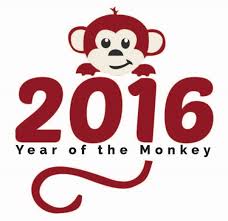 Find out more about the Chinese Zodiac Here
Finally, next year is a Fire Rooster year where we can all be wealthy > YEAH!
Good luck with the Red Monkey on your back in this year 🙂
Skip the zodiac for 2016 and learn to live by linking each hour into a great day!
Don't be surprised if this brings you closer to a lifetime of living well and loving to be with others.
In this life the Magic is in the Moment 🙂