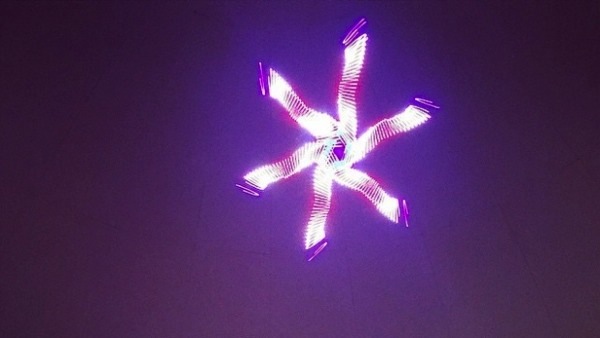 Laser shows set to the sweet, sweet tunes of Pink Floyd's album The Dark Side of the Moon are coming back to Metro Vancouver — but not to where you might expect.
The Dark Side of the Moon laser shows at the H.R. MacMillan Space Centre were cancelled in 2012, after almost 30 years in production.
But when one of the laser show's producers, Craig McCaw, discovered the relatively unknown Planetarium at BCIT, he knew it was time for a come back.
"We approached BCIT and said, 'How about we … bring back laser and light shows to Vancouver?"
Rob Stevens also knows about BCIT's uncharted deep space dome on the corner of Willingdon Avenue and Canada Way in Burnaby, but that's because he's the college's associate dean of engineering.
"I tell people who've worked at BCIT for a long time that we're going to be doing these shows and they say, 'We have a planetarium?'" he said.
Stevens says the 77-seat space centre was built 50 years ago to study star charts, and is mostly used by students for historical context now that more modern equipment has been invented.
The Dark Side of the Moon (plus others) laser shows are on Friday and Saturday evenings presented by Roundhouse Productions at the BCIT Planetarium