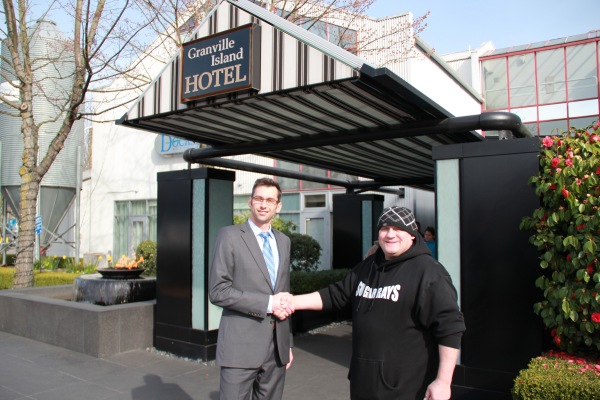 The Penguin Party Patrol was recently at the Granville Island Hotel with John Filakowski to award the Two Night Stay-Cation prize in the Spendit.com members Valentines contest.
The judges decision was final and Bob McAdam (Owner Sugerrays Gym) won the Spendit.com Sweet Deals for the Valentines 2015 Contest in the first round.
Bob said he was super happy to win the prize and find out the Granville Island Hotel is dog friendly. This means Dempsey, Bob's pug boxer will get a holiday as well.
"This Granville Island Hotel Staycation is a great escape without having to leave town, or be away from my business." said Bob McAdam.
Think about it, relaxing on Sunday or Monday with a one or two night package after a busy weekend… It's a great way to zig when everyone else is zagging.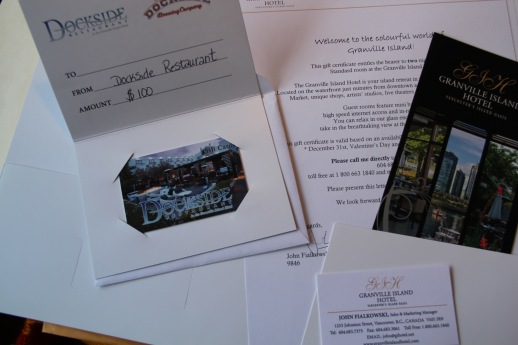 To Give or Get yourself a Stay-Cation Packages at Granville Island Check-IT-out here