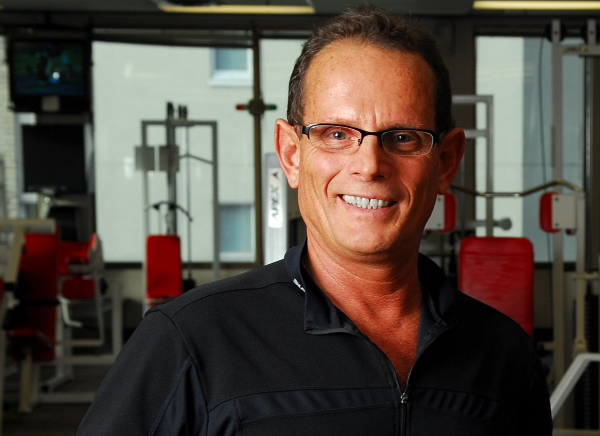 Ron Zalko wasn't always a clean living machine…
About 30+ years ago he made a change for his own better health!
Even though Ron's back story could be considered amazing, it certainly is an encouraging and inspirational story in terms of how to tackle big dreams, grow your ambitions and earn your own luck with hard work!
In fact, this is one of the most interesting things about the story of high achievers like Ron Zalko.
It's not what happened to them in life but how they decided to respond that defined their life and future.
Life is also hard to manage because of the way your life can navigate its' own course for you! This is where we pick-up the story of Ron Zalko as a young man on mandatory service in the Israeli navy.
After completing his training and education at the Israel Nautical Officers College, Ron served in both the Israeli Navy and the Israeli Merchant Marine. He decided to leave his home country and come to Canada for new adventures.
Once in Canada Ron Zalko became enamoured with the culture and literally become a big fan of the fast food industry by sampling and partaking in many foods never available in his home culture…
As they say, "Those who indulge, bulge!" Realizing this, Ron decided he had to make a drastic recovery to bring his body back into better shape!
First, he started running, enough to do the Vancouver Marathon, twice! Once in 1978 and again in 1979. This was a good start but not enough. Next would be the Ironman World Championships in Kona!
But first would be his start in the entrepreneurial race. Ron Zalko Fitness hit the street with a whole new adventure in fitness. Ron Zalko designed and launched his first Fitness Studio on September 1, 1980 at West 4th Avenue and Trafalgar in Kitsilano, Vancouver.
Always the smart promoter with good timing, Ron joined forces with Jane Fonda (Famous in part for the Aerobics / spandex craze of the eighties fitness history). Ron warmly welcomed Jane Fonda when she asked him to come to Vancouver. Jane Fonda both taught classes and endorsed the signature Ron Zalko workout that Ron had developed. His success in the fitness business in now still running strong four decades later!
So back to the Ironman. As if running a new business wouldn't keep you busy enough, somehow Ron did all the training necessary so he could do the next to incredible by becoming  a two-time competitor and finisher of the Hawaiian Ironman Championships.
After realizing the potential of Ironman, Ron decided to bring the sport to Canada. So in 1983, Ron Zalko became the founder of Ironman Canada. The course and event was designed and financed as well as sponsored by Ron Zalko Fitness. Ron also gained additional sponsorship from Gatorade and then invited the world to Pentiction, BC for the first ever Ironman competition in Canada. Obviously, this demonstrated smart future vision combined with good timing that first set the stage for Ironman Competitions to become a legendary endurance events that are also now still running strong four decades later!
Ron Zalko Fitness was the first fitness studio/gym in Vancouver to offer yoga classes. In fact, Ron Zalko Fitness & Yoga was where Lululemon founder Chip Wilson took his first yoga class and got the inspiration for the now iconic brand. Yoga is a practice that benefits all ages and fitness levels, regardless of what your ability or activity level might be. So now you can get your up dog down, or down dog up before or after a workout?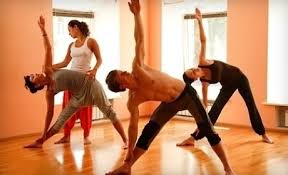 The addition of Yoga is valuable tool set that Ron has incorporated into his advice and training for those interested in a wholistic approach to both body and mind fitness integration. This is important for two reasons. One, as we get older the body needs stretching to stay flexible. Second, is the mental aspect of bringing the meditative powers into the pre or post work-out or practice of mind body fitness.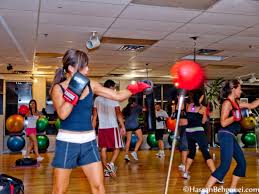 Ron Zalko Sports Club is Vancouver's largest and one of the most established health & fitness clubs that offers something for most everyone. No matter what your goals may be, ZALKO's can help you get there and stay fit. Walk into Ron's you'll find the largest, most up to date selection of equipment in Vancouver and that's important because the most effective workout programs require variety.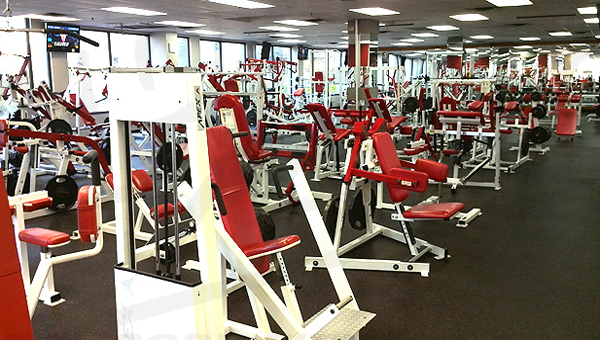 Good energy is one of the advantages at Ron Zalko Fitness and Yoga! This is a motivated crowd of people all interested in better health through fitness. There are many group fitness activities on the schedule to choose your own program or just mix-it-up. One of the biggest strengths is that you will also find good support and high quality advice from their experienced fitness instructors.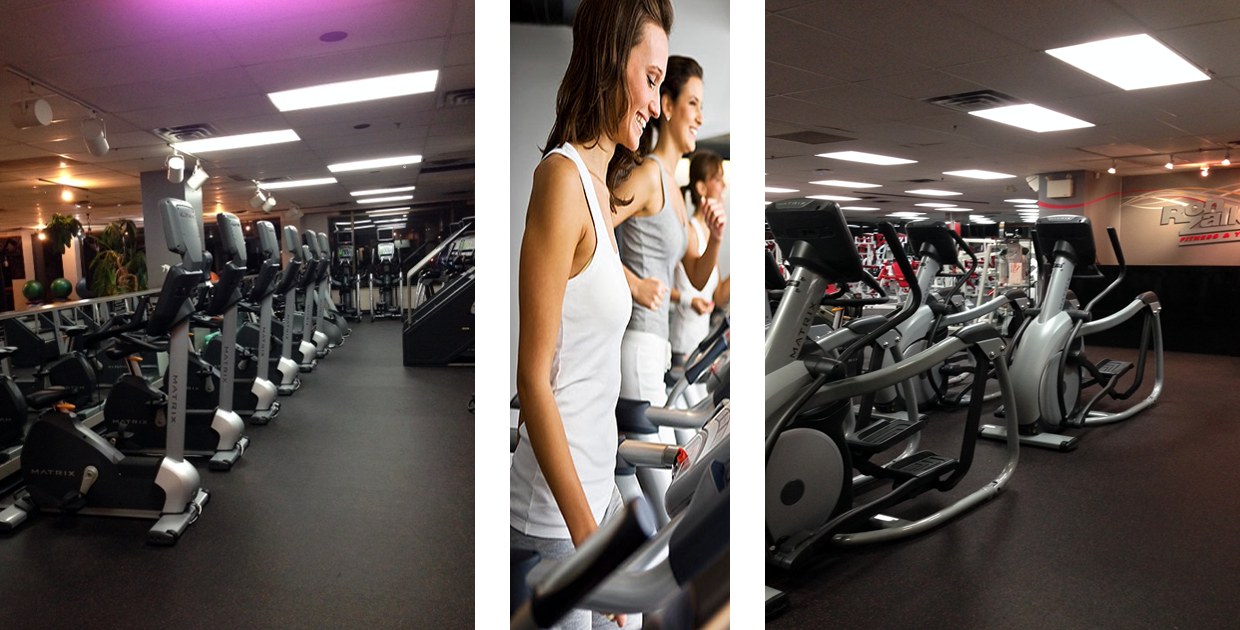 ______________________________________________________________________________
PROS: ZALKO's is a state-of-the-art Fitness Facility. It's pristine, everything is new, clean and first-class with quality equipment that is easy-to-use and lots of friendly help nearby if needed. Great place, upscale but casual.
CONS: Don't go to this 'gym' in a 1970's track suit and shoes; depending on your strategy, your gear may not fit-in…
Notable Features & Benefits Include the Following:
Equipment & workouts for every fitness level & ability.
Personal training to help you get in shape or maintain peak performance. Beginner, Intermediate & Advanced levels. All personal trainers are fully trained and certified.
Full range of classes including: the famous Ron Zalko Workout, Aerobics, Step, Fat Burner, Cardio, Core, Boxercise, Yoga, Pilates, Sculpt, Spinning classes with Kaiser M3 bikes  & much more! Our classes work everything from endurance, to strength, to muscle toning, to flexibility & so much more with variety for everyones' tastes!
Weight training on state-of-the-art equipment – circuit training, cable system, strength equipment & free weights.
Specialty Cardio – machines to improve cardiovascular conditioning:  StairMaster, treadmills, rowing machines, stationary bikes, elliptical cross trainer, and step-mill. Cardio theater included on most pieces of equipment.
Ladies Only section with specially designed equipment for working thighs, glutes, abdominals & hips as well as all other muscle groups.
Yoga: Many styles of yoga for every lifestyle and skill level
_________________________________________________________________________________________________________________
Famous Last Words, according to Ron Zalko: Stay young, stay sexy! Fitness makes you feel better but get the support and experience to work-out right and not develop bad habits or a style that which could hurt your body without using the right form!
Editors Note: This all sounds reasonable; Now get on it! > Invent your future, by starting with better mind and body health today!
Contact Info:
Ron Zalko Fitness & Yoga
1807 West 1st @ Burrard in Kitsilano
www.ronzalko.com 604-737-4355