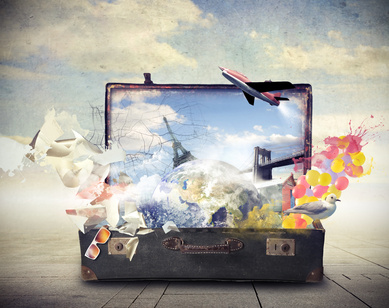 Bangkok, Singapore, Paris, London; all of these destinations still sound exotic but now people don't think of these places as impossible to visit unless you are wealthy. Now anybody can go globetrotting and galavanting around the world, in fact we must resolve to do it! This is list of 52 new resolutions comes from the incredibly well-traveled folks at lonelyplanet.com
If you live in the Pacific Northwest, we've got #6 and #46 as nearby checkmarks if we decide to get our list of 52 started close to home?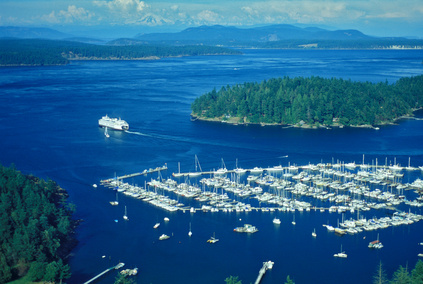 Friday Harbour, San Juan Islands Washington, USA
#6 – Step back in time, leafy hedgerows, soporific settlements and winding lanes jammed with more cyclists than cars. Where the heck are you? Not in continen- tal America, surely. Well, you are and you're not. The San Juan Islands, a nebulous archipelago of approximately 172 landfalls, islets and eagle perches that lie splayed between the mouth of Puget Sound and Van- couver Island, conjure up images of a sleepy American throwback where the clock last chimed in the 1970s, '60s or even '50s, depending on where you dock. Don't come for the Starbucks and casinos (there aren't any); come instead for the fishing, whale-watching, beachcomb- ing, hiking, cycling, paddling, crabbing, clamming, philosophizing and memorable, psychedelic sunsets. (From Lonely Planet Washington, Oregon & the Pacific Northwest, 5th edition)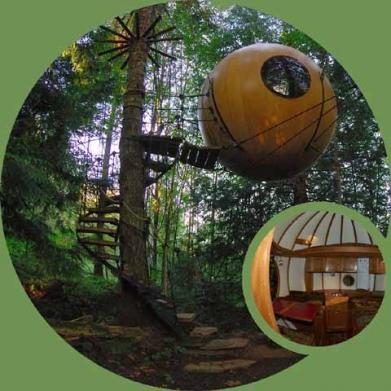 Yes this still plant earth, but Vancouver Island is not technically on this continent
#46 – For something completely different and a little bit magical, why not spend a night in a bubble on Vancouver Island? Literally. The truly unique adult tree houses at Free Spirit Spheres near Qualicum Bay are a ferry ride and a few hours' drive away from downtown Vancouver. Three handcrafted spheres containing a bed and cozy bare essentials are suspended from the forest canopy by an ingenious web of ropes. Guests speak of heightened awareness, reawakened creativity and connection with nature upon emerging from an evening spent bobbing gently above the forest floor. (From Lonely Planet Vancouver, 6th edition, and Lonely Planet's Best in Travel 2014)
Lonely Planet's team of travel experts have handpicked their ultimate travel resolutions for 2014 in a brand new inspirational eBook: Travel Resolutions: 52 New Ways to Experience Planet Earth. From learning to cook the Jordanian way in Wadi Musa, to mastering the ancient art of flower arranging in Kyoto, Japan; the free eBook contains a different take on the classic New Year resolutions list, incorporating once in a lifetime, weird and wonderful experiences from around the globe.
For the full list of World Adventure Experiences, you can get started right here > 52 resolutions for 2014!

Travel Resolutions is designed to encourage travelers to create their own travel-themed resolutions for 2014. The selection covers a range of interests:
Want to get fit? Try practicing yoga in Rishikesh, India, or climbing the highest peaks in Himalaya, Nepal.
Like to learn a new skill? Be taught how to paint by Tibetan monks in China, or attend a perfume workshop on the French Riviera.
Wish to conquer your fear? Scale the breathtaking Pulpit Rock in Norway, or go ghost-busting in York, England.
Need more me-time? Try a spot of stargazing in the Atacama Desert, or detox in luxury on Ihla Granda, Brazil.
Travel Resolutions is available now, and is free to download on e-Readers and as a PDF from www.lonelyplanet.com/travelresolutions