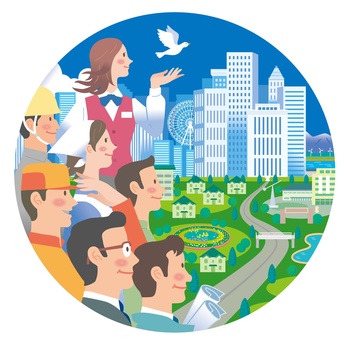 We all want to be happy at work and home. Work occupies a huge amount of time in life, if you're lucky and smart enough to have regular employment, or even better run your own business? Work is a big part of who you meet and what you think about, it defines your social status and in some cases it determines the lifestyle you can afford to live. We all have dream jobs and we all have the ability to 'go for it' and get those jobs we think we be all we need in life to succeed. Sometimes you win! Sometimes you get a chance to earn the prize, most times you get to learn a lesson and you keep trying. The main thing is just knowing what you want, then you can start to map out a way to get there. Maybe it's in your hometown, or maybe you'll never be happy in the place you grew up, so courtesy of the Statistic Brain, here are the best places in the USA to live evaluated by; growth opportunities, compensation, benefits, work-life balance, career advancement, senior management, job security and whether the employee would recommend the company to others.
Happiest
1. San Jose, CA – 3.5386
2. San Francisco, CA – 3.4669
3. Jacksonville, FL – 3.4495
4. Miami, FL – 3.448
5. Washington, DC – 3.448
6. Memphis, TN – 3.4433
7. El Paso, TX – 3.4269
8. Los Angeles, CA – 3.4266
9. San Diego, CA – 3.4343
10. Birmingham, AL – 3.4192
Unhappiest
1. Saint Paul, MN – 3.2415
2. Indianapolis, IN – 3.2469
3. Omaha, NE – 3.2668
4. Cleveland, OH – 3.2788
5. Pittsburgh, PA – 3.2824
It's interesting to note: The majority of the 'Happy Places' are near the ocean. All the unhappy places are not?
Get more info: http://www.statisticbrain.com/happiest-unhappiest-cities-to-work/