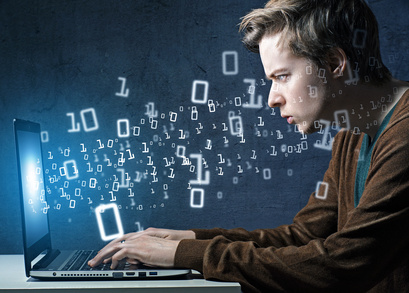 WASHINGTON, Jan. 23, 2014 /PRNewswire/ — As an increasing number of people seek career changes in the new year, U.S. News & World Report today released its Best Jobs of 2014, featuring rankings and information on 100 jobs in category-specific lists. For the first time ever, the No. 1 Best Job isn't in the health care sector. Software developer jumped 6 slots from last year to claim the top spot, thanks to a combination of excellent job prospects, faster than average job growth, low unemployment rate and a good salary.
Despite losing the top spot, health care jobs still dominate the overall Best Jobs of 2014 rankings. Seven of the top 10 jobs are from the health care sector, including registered nurse, dentist and dental hygienist. For the second year, market research analyst is the No. 1 Business Job; dentist is the No. 1 Health Care Job; school psychologist is the No. 1 Social Services Job and public relations specialist is the No. 1 Creative Job.
New in 2014, U.S. News ranked 18 additional jobs. Some of the stand outs include nurse practitioner, operations research analyst, information security analyst, nail technician and structural iron and steelworker.
"In this economy, it's important to look for a job that offers long-term growth and stability," said Jada A. Graves, senior career editor for U.S. News. "The Best Jobs of 2014 were developed to help job-seekers identify occupations within an industry that most suits their needs and talents – and also offer a good salary and opportunity for advancement."
U.S. News used data comprised by the U.S. Bureau of Labor statistics to identify jobs with the greatest hiring demand. Jobs were then scored using seven component measures: 10-year growth volume, 10-year growth percentage, median salary, employment rate, future job prospects, stress level and work-life balance. For further details on how the rankings were calculated, see the methodology.
In addition to the rankings and data, Best Jobs of 2014 features profiles of each job, including expected openings, advancement opportunities, career fulfillment and salary expectations. Related editorial content also offers a look at "High-Paying Jobs on the Rise," "What it Takes to Land the Hottest Tech Jobs of 2014," "Top Jobs for Work-Life Balance," and more.
U.S. News Best Jobs 2014 Rankings
*See the full list of the Best Jobs online
| | | |
| --- | --- | --- |
| 100 Best Jobs | Best Business Jobs | Best Technology Jobs |
| 1. Software Developer | 1. Market Research Analyst | 1. Software Developer |
| 2. Computer Systems Analyst | 2. Operations Research Analyst | 2. Computer Systems Analyst |
| 3. Dentist | 3. Accountant | 3. Web Developer |
| 4. Nurse Practitioner | 4. Financial Advisor | 4. Information Security Analyst |
| 5. Pharmacist | 5. Business Operations Manager | 5. Database Administrator |
| | | |
| --- | --- | --- |
| Best Health Care Jobs | Best Social Service Jobs | Best Construction Jobs |
| 1. Dentist | 1. School Psychologist | 1. Construction Manager |
| 2. Nurse Practitioner | 2. Maintenance and Repair Worker | 2. Cost Estimator |
| 3. Pharmacist | 3. Speech-Language Pathologist | 3. Glazier |
| 4. Registered Nurse | 4. High School Teacher | 4. Plumber |
| 5. Physical Therapist | 5. Nail Technician | 5. Structural Iron and Steelworker |
About U.S. News & World Report
U.S. News & World Report is a multi-platform publisher of news and analysis, which includes the digital-only U.S. News Weeklymagazine, www.usnews.com and www.rankingsandreviews.com. Focusing on Health, Personal Finance, Education, Travel, Cars and Public Service/Opinion, U.S. News has earned a reputation as the leading provider of service news and information that improves the quality of life of its readers. U.S. News & World Report's signature franchise includes its News You Can Use® brand of journalism and its annual "Best" series of consumer Web guides and publications that include rankings of colleges, graduate schools, hospitals, mutual funds, health plans and more.
 SOURCE U.S. News & World Report
RELATED LINKS
http://www.usnews.com